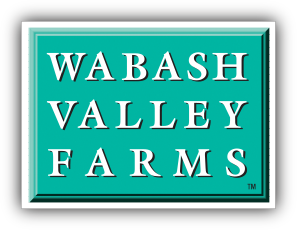 Is Wabash Valley Farms a real place?
We hear that question all the time and we never get tired of saying, "Yes!" Wabash Valley Farms is a real place owned by a real family –a living, breathing farm where we grow corn, raise livestock and take care of our customers.
In fact, my grandpa started it all in 1958 when he bought land in the heart of Indiana farm country. Ten years later, he planted his first large crop of popping corn.
My dad committed to farming a few years later and by 1974, he'd acquired what is now Wabash Valley Farms. Besides farming, he also liked to tinker with ideas, which lead to the invention of the Whirley Pop™ Stovetop Popcorn Popper, patented in 1980.
Well, naturally, dad put us kids to work and pretty soon the family business shifted to selling the Whirley Pop, popcorn products and more. In 2000, we took a short break when dad sold the business. Five years later, he bought it back. Guess we all knew that you couldn't take farming (and popcorn!) out of our family and none of us wanted to be away from Wabash Valley.
That's why we focus all our energy on making the best product to satisfy our customers. When you call customer service, you get to talk to me, Kelly, Randy or Melody - actual family or long-time employees. We proudly live by my dad's philosophy: Take care of the customers and they will take care of you.
You'll enjoy heartland hospitality, service and satisfaction every time you visit us here. We promise.
Dani Paluchniak
---
© Wabash Valley Farms Inc.